Two down and out aspiring horror movie filmmakers struggle with life, career, and the opposite sex in this acclaimed sit-com full of tremendous laughs, cartoonish violence and genuine heart.
Starring Adam Green (HATCHET), Joe Lynch (EVERLY), Laura Ortiz (THE HILLS HAVE EYES), Corri English (UNREST), and Dee Snider (TWISTED SISTER) with guest stars including Seth Green (AUSTIN POWERS), Bailee Madison (PARENTAL GUIDANCE), Tony Todd (CANDYMAN), Danielle Harris (HALLOWEEN 4 & 5), Kane Hodder (FRIDAY THE 13th VII-X), John Landis (COMING TO AMERICA), James Gunn (GUARDIANS OF THE GALAXY), David Naughton (AN AMERICAN WEREWOLF IN LONDON), Derek Mears (SLEEPY HOLLOW), Colton Dunn (SUPERSTORE), Paul Solet (JACK CHOP), Sid Haig (HOUSE OF 1,000 CORPSES), and more.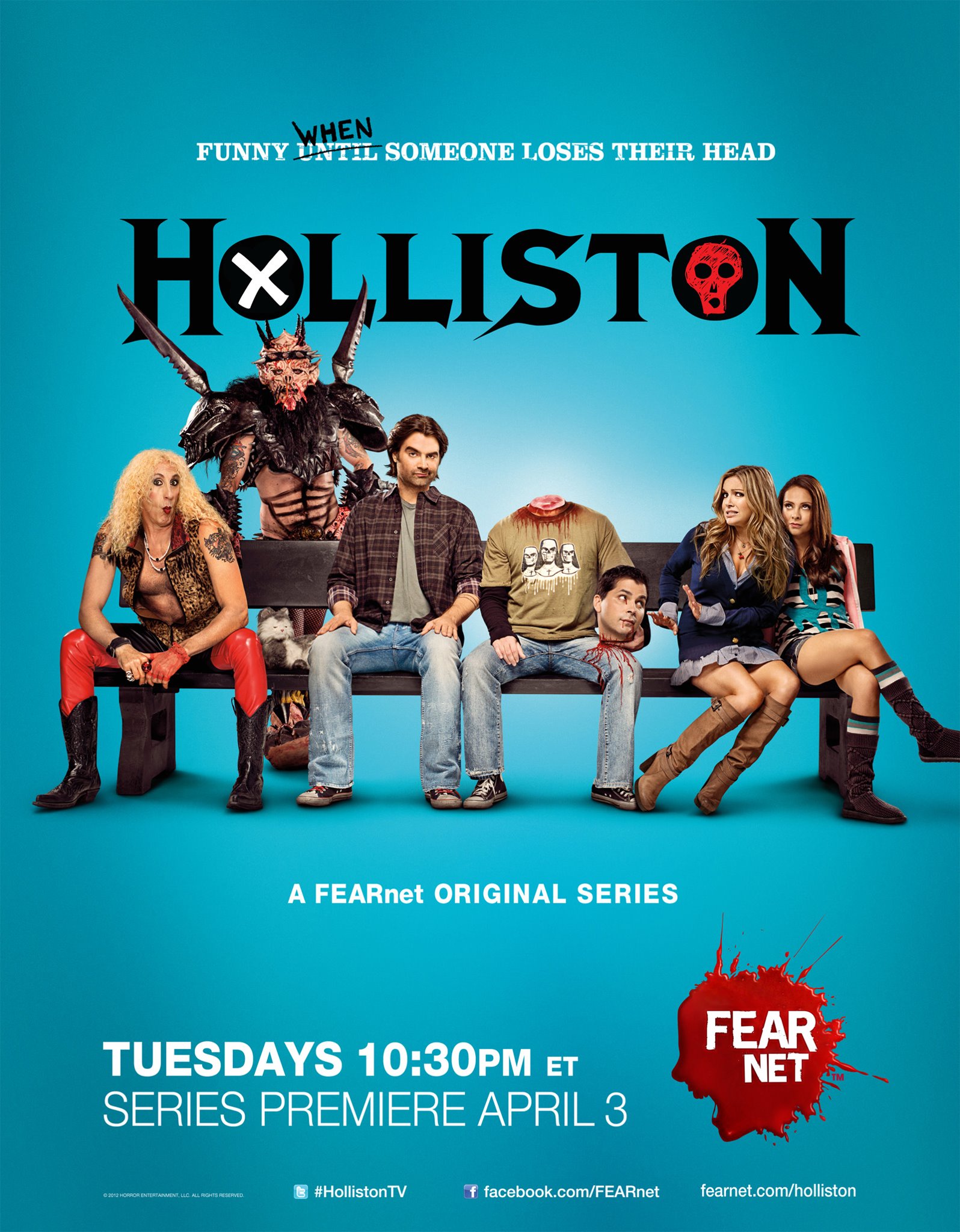 After a long hiatus following the tragic death of main ensemble cast member Dave Brockie ("Oderus Urungus" / GWAR) and the dissolving of the show's original cable television network (FEARnet), last year the cast of HOLLISTON announced that they would indeed continue on with the show.
SEASON 3 IS COMING!!!! Stay tuned for more!
"The show you hoped BIG BANG THEORY would be" -Austin Chronicle
"Laugh out loud funny" -Dread Central
"The strangest sitcom ever made" - HitFix
HOLLISTON - Season 1 trailer
Here is a tv promo for season one of holliston which aired on fearnet.
HOLLISTON - Season 1 bloopers
A fun bloopers video proving we're clearly not pros at this...thank god for editing!
THE ROAD TO HOLLISTON - Digital series
I produced, edited and co-wrote these short viral shorts that hilariously shows the "process" behind creating the show Holliston, including cast and crew from the show. these played for weeks on learnt leading up to the premiere of season 1. Here is the first episode called, "The Pitch"
episode 3: Oderus Urungus screen test